About ZAPTEST
ZAPTEST automates mobile, web, desktop, API, and LOAD platforms. Our fixed-budget expenditure covers Unlimited licensing, plus a full-time ZAPTEST Certified Expert. The ZAPTEST Agile methodology plans strategies early to ensure adaptability down the road. Fast forward today, ZAPTEST identifies Hyperautomation as the next step of evolution within the automation industry. Hyperautomation is an Enterprise-level method utilized by ZAPTEST and its close partner – tech industry giant Gartner – that focuses on streamlining the vetting and management processes of IT automation.
Enterprise Tool To Automate Any Application
ZAPTEST offers 1SCRIPT implementation and parallel execution capabilities that let you run automated tests on web, mobile and Desktop applications on Windows; Mac; Linux; iOS; Android platforms from one software script. The 1SRIPT technology works alongside the ZAP Object Engine (ZOE) to target test subjects.
Another time-saving feature is our 1-click document conversion module that allows clients to enter test documentation onto our platform with a single click. We can resurrect lost documents without losing essential data. ZAPTEST also has a code-less option for all skill levels. Those experienced with script or programming novices can all benefit from and use ZAPTEST.
If your desired testing method spans across multiple devices, we also have parallel execution options to run multiple scripts on several platforms simultaneously. We call it M-RUN, and it allows for testing numerous devices or AUT configurations.
High ROI is a significant benefit of ZAPTEST's automation and RPA suite. Using our calculator, you can visualize the ROI you can achieve by leveraging our tool's rich functionality. We rely on the three Ps to maximize ROI – process, people, and product. 
Another exclusive benefit we offer is our FARM cloud device hosting management program. We know life gets busy – we designed our private cloud so you can access and manage your team anywhere, anytime. All permitted team members can use our cross-platform testing software through FARM.
Our cross-application capabilities give clients complete control over UI Automation – no reliance on API or Framework necessary. Our RPA automation offers seamless process across all applications in the bot chain without special instrumentation and configuration. . As a result, you automate your software quickly and efficiently, with little to no downtime. Like our code-less module, the RPA automation system distinguishes itself through ease of use for all team members, of all skill levels. 
We generate up to 10 X Testing ROI and maximize software testing capabilities with several automation approaches. These include: Live Applications, Mock-up based and Scenario Recording.
Each approach goes through QA and the RPA COE (Center of Excellence) in a seamless way and allows for leveraging the same ZAPTEST automation modules either to test or process automation.
We recognize that you might already have software testing and RPA programs available – our streamlined integrations system works with those platforms to develop a powerhouse integrative experience.
Our Promise
First and foremost, we promise that our 1- script test automation functions on any app. You do not need to have decades of experience to use our software, either – all skill levels can benefit from our extensive ROI-generating programs. ZAPTEST Certified Expert will be available at all times to develop and to advise the best way to achieve automation goals.

1 Stop Test Automation
Convert your software testing and RPA programs into documents with one click. Fast, reliable test automation programs tailored to your desired platform, application, and audience. Testing software no longer needs to be time-consuming and cumbersome.

Automate Any App/Any Skill/Any Schedule
Our cross-platform, cross device, codeless software can automate any app, regardless of your skill level, on any schedule.

24h Dedicated Support
Our Software + Service model means that a dedicated ZAP Experts works alongside your team remotely 24/7, from the certified implementation stage and optimisation, up to complex troubleshooting issues.

High ROI
With proven ROI-boosting methods and established software strategies, we can increase your ROI up to 10x using our exclusive formula – 5 environments multiplied by 40 steps results in 200 total stages. The result? 10X ROI.
Enterprise Solution for Software Automation Testing
ZAPTEST is the leading Enterprise software test automation and RPA tool. By skyrocketing efficiency in the software testing process, ZAPTEST will increase your company productivity, reduce costs, and achieve up to 10 X testing ROI.

High ROI
ZAPTEST's software test automation tool helps you realize up to 10 X ROI by saving you time and money in the testing process.

1SCRIPT Implementation
ZAPTEST's software testing software allows the testing across several platforms without modifying the code for each platform.

Parallel Execution
M-RUN is ZAPTEST's software test automation tool that can run multiple scripts simultaneously over several platforms for more efficiency.

Unlimited Licenses
With ZAPTEST's Enterprise Solution subscription program, you receive unlimited licenses across the entire organization. Regardless of whether your automation needs increase, your cost remains fixed.

Cross Platform
ZAPTEST works cross-platform, so that you can run software automated testing across different web browsers and operating platforms such as Windows, iOS, macOS, and more.
Cross Application
ZAPTEST runs software testing software across any platform or operating system by pairing with the GUI of any app of your choice.

1 Click Document Conversion
With ZAPTEST's DOC technology, a simple click converts your automated script into a full software testing document.

Self-Healing Test Automation
Self-healing test automation through dynamic updates to object selectors by smart object recognition.

Seamless Automation for TEST
ZAPTEST's software test automation tools supply you with automated scripts and test scenarios. They also allow access to your external projects so you can work across applications.

Live testing
ZAPTEST's UI automation testing tools test your software in real-time to simulate a real user's experience.

Mock-up Tests
With automatic object and anchor detection, ZAPTEST scans your mock-ups to make realistic simulations that can help you form working automated testing solutions.

Scenario Recording
ZAPTEST's software test automation tool allows for recording video scenarios of end-user actions to make executable scripts.

Code-less
ZAPTEST's software will create scripts or an automation testing framework without coding, so there's no need to hire an in-house programmer.

Software + Services
Personalized support for your automated software testing projects, including certified implementation, is available 24/7 through a dedicated ZAP Expert assigned to your organization.

Agile
ZAPTEST pairs seamlessly with Agile methodology to run our software test automation suite with increased speed and development for faster software delivery.

Integrations
Our software automation testing tool integrates with existing performance tools such as JIRA and Agile Central. It will also save script and test documents from those tools for you.

Cloud Device Hosting Management
FARM allows ZAPTEST users to manage all of their devices so you can remotely control cross-environments and projects from any location.
Our journey started 20 years ago when we opened our doors to help companies perfect test automation processes and enhance ROI. We wondered why there was no software testing program available that covered multitudes of devices, apps, and platforms, and we decided to fill that gap. ZAPTEST was born with one goal in mind – democratize software testing automation. 
Before ZAPTEST became what it is today (a powerful software automation suite for all GUI-based applications), it started as ZAP Technologies "ZAP". ZAP was built on a partnership with Mercury Interactive, which at the time was specializing in test automation (management, functional and performance), focusing on the Mercury most mission critical implementation engagements worldwide, and receiving nickname of Mercury SWAT team. The innovative team at ZAP has quickly started working on a new test object recognition concept that would allow automation of software testing in a non-intrusive way and would allow testing from the end user's perspective. ZAP created the first prototype as an add-in for HP/Mercury QuickTest Pro called ZAP-fiX. 
Shortly thereafter, with the rise of cross-browser and mobile platforms, the popularity of ZAP-fiX skyrocketed. However, large skills gaps in leveraging the software automation tools of that time limited access to the technology; complex programming and coding skills were required to implement software automation within the businesses.
The process was slow, it was dependent on a limited number of experienced programmers, and most often poor support received from the software providers was a deterrent to adoption, too.
This inspired ZAP's next transformation into a product company, and the development of independent test automation technology, which eventually became ZAPTEST. Leading engineers and software developers worked behind the scenes to shape ZAPTEST into the leading software automation suite for Enterprise. 
From there, ZAPTEST ventured into Robotic Process Automation, and further developed a Services + Software package with approachable-yet-cutting-edge technology delivering up to 10 X testing ROI.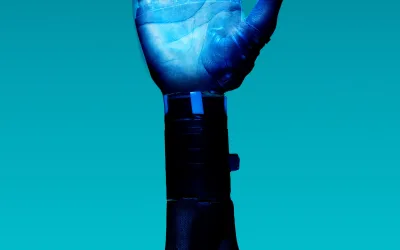 Robotic Process Automation is a runaway train. According to Deloitte, the technology will achieve near-universal adoption by 2025. However, just because RPA is dominating the business world, that...